Wyncoat®SE-4251 is an 80% active dispersion of a very high molecular weight Polydimethylsiloxane gum. It is an effective additive for both water-based as well as solvent-based coating systems providing excellent slip,mar resistance, gloss, anti-blocking and release effects.
Typical physical property:

Application:
Prior to use, the product can be added as supplied or pre-diluted with water or the typical solvent used in any solvent-based coatings. Depending of the application, the amount of SE-4251 used ranges from 0.05-3.00% weight percent based on the total formulation.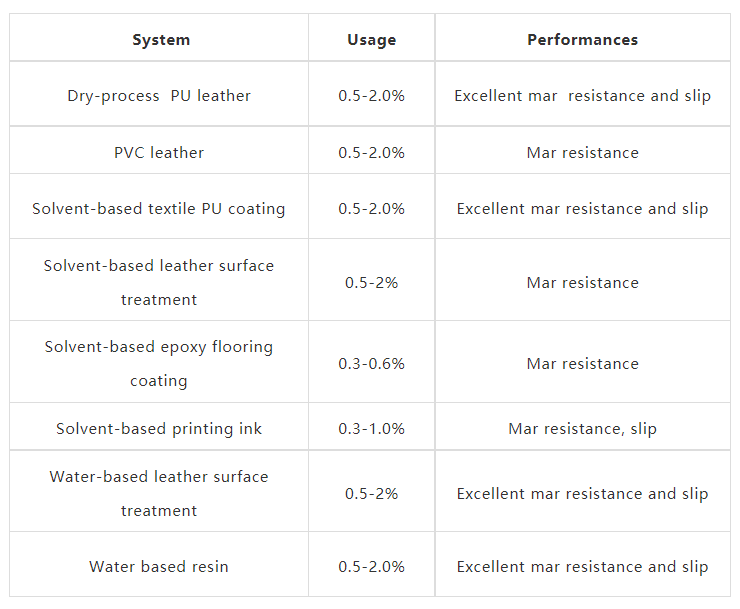 Series products and performances: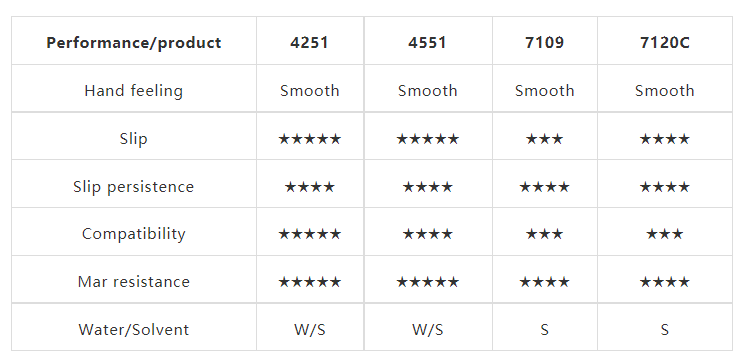 Specification:
Product name: super mar resistant slip agent
Product code: Wyncoat®SE-4251
Package:18Kg or 180Kg
Storage:between 10 and 40 ℃ in the original unopened container
Shelf life: 12 months
Limitations:this product is neither tested nor represented as suitable for medical or pharmaceutical uses.
Product safety: product safety information required for safe use is not included.Before handling, read product and safety data sheets and container labels for safe use, physical and health hazard information.