Silicone is a high-performance, high-performance oligomer or polymer that can take physical forms ranging from solids to thin water liquids and semi-viscous pastes, greases and oils.


Silicone exhibits many unique properties, such as lubrication, sealing, adhesion, release, defoaming and encapsulation. They can even be insulated, generate electricity, and be made into waterproof jackets. Even with the passage of time, they will not harden, crack, shatter, dry out, rot or become brittle.


Many forms of silicone are used in the following industries:


1. Building life: The quality of the building depends on the comfort and safety of the place where you live and work. Due to the appearance of silicone, buildings of any age, shape, size or form have become more comfortable, more attractive and lasting. In buildings all over the world, the application of sealant can ignore the influence of weather, which greatly increases the architect's degree of freedom in structural glass design.


2. Electronic silicone: open up more ways to push us into the era of electronic information. The manufacture of mobile phones, the Internet, wireless computers and smart cards are all related to silicone. Silicone-based technology allows high-performance materials to be used in today's diverse electronics and electrical applications. Silicone can seal and protect highly sensitive circuits, semiconductors and equipment from contamination and accidental damage, and help ensure the continuity of power supply.


3. Medical care: Silicone has long been recognized as an efficient, multifunctional and biocompatible material that can be used in medical treatment, dental care, infant care, pharmacy, wound treatment and prosthetics. Because our body does not react strongly to the presence of silicone, silicone helps to promote healing and reduce discomfort. Of course, in terms of safety in medical and other medical and healthcare applications, silicones require extensive laboratory testing.


4. In homes and shops: colorful, eye-catching silicone kitchenware is becoming more and more familiar to people. Silicone kitchen utensils are flexible and durable molds that can be used to make cakes, muffins, ice cubes, and even a piece of chocolate cake. Compared with traditional kitchenware, silicone kitchenware is lighter in weight, stain-resistant, color-proof, and will not rust. Due to its low thermal conductivity, it is relatively safe when baking in the kitchen.


5.
Paints and coatings
: Silicone waterproof coatings are used to protect the exterior walls of buildings, while high-temperature coatings can withstand very high temperatures. They can be used continuously at 300°C and can be used briefly at 500°C. Therefore, they play an important role in formulating the application of metals. The ravages of time can destroy buildings, and the way to treat the rising humidity is to use silicic acid products. This is a kind of in-depth treatment, which can keep the wall from moisture for a long time.
6.
Papermaking
: Silicone is used to make paper and film adhesives. They are usually used for coated adhesive labels to make the labels easier to peel off. Whether it's simple ticket paper or stickers, self-adhesive labels have become a part of our daily life. For example, car stickers, road sign reflective films, surgical plasters, airplane stickers, anti-counterfeiting labels, hook and loop fasteners, etc. label.
7.
Personal care
: The unique properties of silicone play an important role in personal care, providing excellent aesthetics and characteristic formulas, providing high-performance sensory, such as softness, luxurious texture, and longer-lasting protection. Silicon-based hair care products are abundant in production, which can control hair frizz and provide long-lasting shape and softness. In addition to facing the same environmental pressures of women and children, men's facial skin also has to face daily shaving stimuli. Therefore, the skin needs warm care and protection, and silicone can bring smooth, soft feeling aftershave and cleansing lotion.
8. Sports and fashion: Silicone has completely changed all kinds of fabrics. As a finish, they make the clothes silky soft and durable. In addition, they make leather shoes and raincoats waterproof and durable, and in dyes they are used to achieve uniform color. The use of new technology makes it possible to make sportswear that is lightweight, comfortable and stylish. Silicone waterproofing agent keeps sportswear dry, and the gel can act as a shock absorber for athletes' shoes. In swimming, silicone can prevent water from penetrating into goggles and diving masks.


9. Transportation: As modern vehicles become faster, more reliable, and more efficient, the demand for materials becomes more difficult to implement. Silicone can not only meet these requirements, but also many other products. The development of silicone products has played a vital role in the transportation sector. Advanced technology reduces environmental pollution, improves safety, and reduces production costs.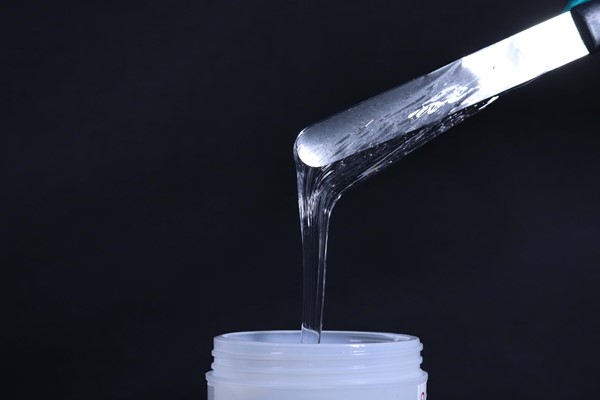 Top Win
is one of the leading & professional manufacturers with more than 20 years' experience, have domestic top-level engineers in silicone surfactant industry. We specialized in producing all kinds of SILICONE BASED new materials and specialized in research, production, sales and marketing in silicone-based performance materials.Provide good OEM&ODM service.Our products are mainly used in polyurethane foam, textile and leather, inks and coatings, paper release coating, personal care and agriculture, etc.