Anti-slip coating is a kind of anti-slip building material used in various public places, ship decks, workshop floors, homes, gardens, etc. to prevent slipping while walking. Its advantages are good adhesion, roughness and effective anti-skid. It can adapt to different places, different objects and use different anti-skid building materials. The disadvantage is that some non-slip materials have poor environmental performance, are not friendly to the environment and affect the aesthetics of the building.


Anti-slip coatings
are divided into 4 categories: high-durability roll-coated deck coatings; standard durable roll-coated or trowel-coated deck coatings; standard durable roll-coated elastic deck coatings; standard durable spray-coated deck coatings.
It has anti-slip performance, which is a special function of the coating film, which is determined according to the requirements of use. For example, the coatings used for the decks of ships and aircraft carriers, offshore platforms, floating bridges and other near-water facilities are required to have sufficient anti-skid performance to facilitate walking and safe operation; and for example, high-voltage power transmission towers, microwave towers and other iron-made aerial Workers often need up and down maintenance and overhaul of structures. If the paint used does not have certain anti-slip properties, it is easy to slip and fall and is dangerous; in addition, industrial floors (such as wet floors in food workshops, slaughterhouses, etc.) The floors of sports facilities such as stadiums, stadiums and land arenas, as well as the floors of buildings such as libraries and hospitals, also need to be slip resistant to prevent falls.


Anti-slip coatings used on decks and outdoor public places also require performance such as resistance to humidity, heat, sunlight, and washing. If it is used for anti-skid indoor ground, the performance of anti-skid material is inferior to that of outdoor, and will not withstand the baptism of wind and rain.


Coatings with better anti-slip properties. Applying to the surface of the object can increase the friction coefficient to a safe level and achieve the anti-slip effect. Generally, there are two types: colorless, transparent and colored. The former is painted on the surface of bricks, stones, etc.; the latter is composed of resin, paint, emery, etc., and is painted on the pedestrian decks of ships, piers and marine facilities or the friction parts of other mechanical objects.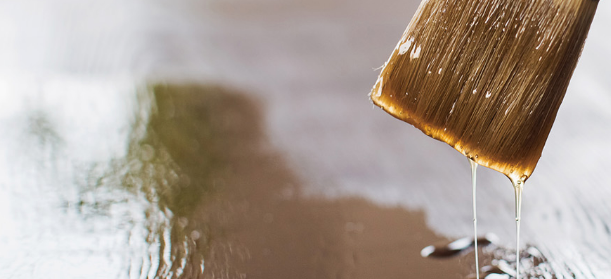 Top Win
is one of the leading & professional manufacturers with more than 20 years' experience, have domestic top-level engineers in silicone surfactant industry. We specialized in producing all kinds of SILICONE BASED new materials and specialized in research, production, sales and marketing in silicone-based performance materials. Provide good OEM&ODM service.Our products are mainly used in polyurethane foam, Agriculture, Coatings and Inks, Leather & Textiles, Pulp and Paper, Cosmetic industry, etc.